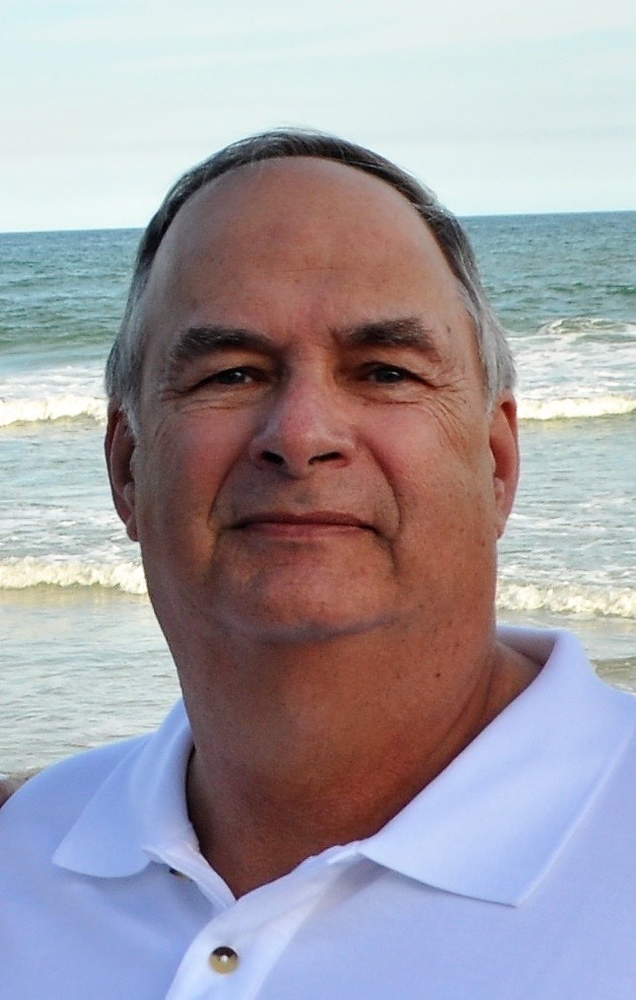 Obituary of Stephen Lynn Metheny
Stephen Lynn Metheny, 67, of Terra Alta, went home to meet Jesus on Tuesday, December 12, 2017. He passed peacefully into eternity from his beloved home in the presence of his wife, son, and daughter.
Steve, known as "Uncle Steve" to many, was an avid hunter, gunsmith, and marksman. His passion for hunting led him across the country from Georgia to Utah, to Colorado in chase of the prize trophy. He challenged many to a shooting match, and inevitable always came out the winner. He had an uncanny ability to fix or build nearly anything that you could put in front of him. You could often find him tinkering with one of his many rifles or trucks, riding an ATV or tractor, or looking for deer or bear in the yard. Home was his favorite place to be found, but he also had a great fondness for putting his feet in the sand at the beach. His love of hunting and the outdoors was only surpassed by his adoration for his family. He boasted frequently that his greatest accomplishment was his two children, and his lucky number of seven grandchildren. He planted seven apple trees- one in honor of each grandchild that he tended with care. His favorite treats were anything made from the apples from those trees. Anyone who knew him, though, knew that he made the very best peanut butter candy anywhere around.
Steve graduated from Mineral County Technical Center with an Auto Mechanic Certification in 1970, and worked to the level of Master Mechanic. He attained the rank of Sergeant in the West Virginia Army National Guard 201st Field Artillery. He worked most of his career operating heavy equipment and cranes for demolition and construction companies. He was a life long member of Faith United Methodist Church where he served on the Board of Trustees and The Choir. For years he also volunteered his mechanical and maintenance abilities to the church and Camp Aldersgate.
Steve was born on November 7, 1950, as the seventh child of Nona Evelyn Bolyard and William Lloyd Metheny. In addition to his parents, he is preceded in death by his brother Donald Metheny, and sisters; Vera Dunson and Priscilla Coppola. He is survived by his brother Patrick Metheny and wife Marilyn, sisters Thelma DeWitt and husband Allan, all of Terra Alta, and Carol White and husband Robert, of Williamstown, MD. He is also survived by a very large and loving family of numerous brother and sister in-laws (and out-laws!), nieces, nephews, great nieces and nephews, and great-great nieces and nephews.
He is survived by his loving wife of 44 years, Carolyn Sypolt Metheny, son, Stephen Scott Metheny, of Hurricane, WV and daughter , Shannon Metheny DePue and husband Aaron, of Morgantown, WV.
His cherished 7 grandchildren are as follows in order by age: Whitney Metheny, Jacob Metheny, Isabella DePue, Blayne DePue, Avalynn DePue, Matthew Metheny, and Leah Metheny.
Special thank you to all of his loyal caregivers for the last 5 years during the progression of his Alzheimer's disease, especially Juanita Clark and her husband Rusty.
A celebration of Steve's life will be held at Faith United Methodist Church, Cranesville, WV on Friday with visiting from 2-4 and 6-8 pm and from 10:00 am on Saturday, December 16, 2017 until the 11:00 am time of service with Pastors Ross Glotfelty and Daniel Fulton officiating. Burial will follow in the Oak Grove Cemetery. Military honors will be provided by the Preston County VFW Posts, the Vietnam Veterans of America Chapter 977 of Preston County and the WVARNG Honor Guard, Camp Dawson.
In lieu of flowers, please send donations to Aldersgate Evangelical Center, 54 Camp Aldersgate Lane, Terra Alta, WV 26764.
Share Your Memory of
Stephen

We are proud to be serving Terra Alta, West Virgina and all of our surrounding communities.

Arthur H. Wright Funeral Home - Established in 1985
About Us
This beautiful brick home situated on Highland Avenue was built in 1898 by Sylvester Rinerd as a summer home. It was named Sunset Hall and was the first large home built on the hill.

Location
105 Highland Ave.
Terra Alta, WV
26764

Tel: (304) 789-2291 Fax: (304)789-2292