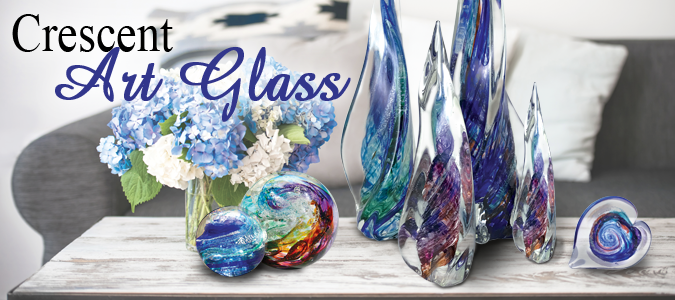 Art Glass
Nothing is more precious than your memories of your cherished loved ones. By putting a small amount of cremains into Art Glass, you and your family can keep your loved one's memories forever in your heart and forever in your home. There are a variety of items to choose from.
Starting at $150.00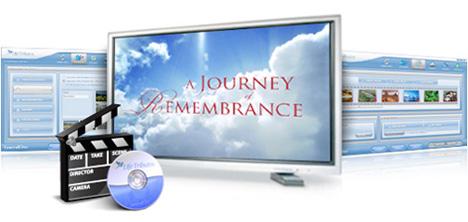 Memorial Videos
40 - 80 photos make a nice memorial to your loved one. Videos have peaceful music that plays in the background as photos scroll through. Videos are $1.00 a photo for production of first video.
Additional videos are $25.00 each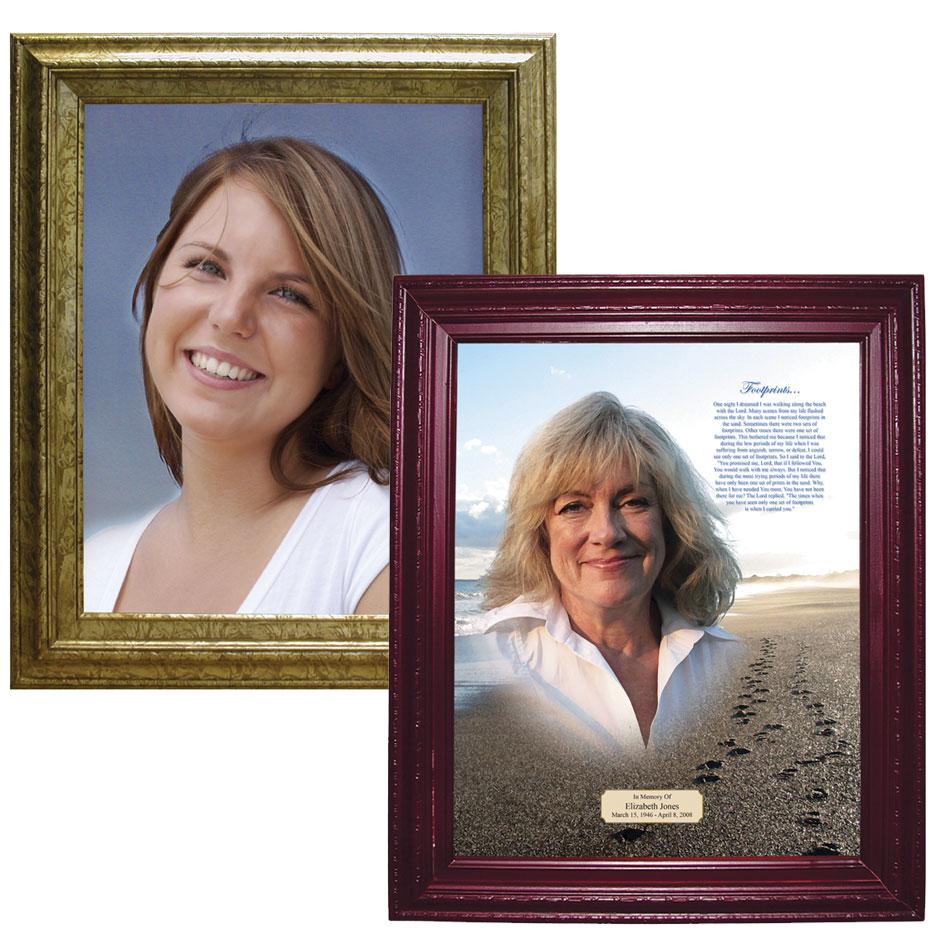 Framed Canvas Life Portraits
Portraits are 16 X 20 and have the effect of an "oil painted" portrait. Frames are a beautiful gold or cherry finish. There are many optional backgrounds or the choice of a solid color.
Starting at $175.00 (additional $10.00 charge to remove an unwanted background from a photo.)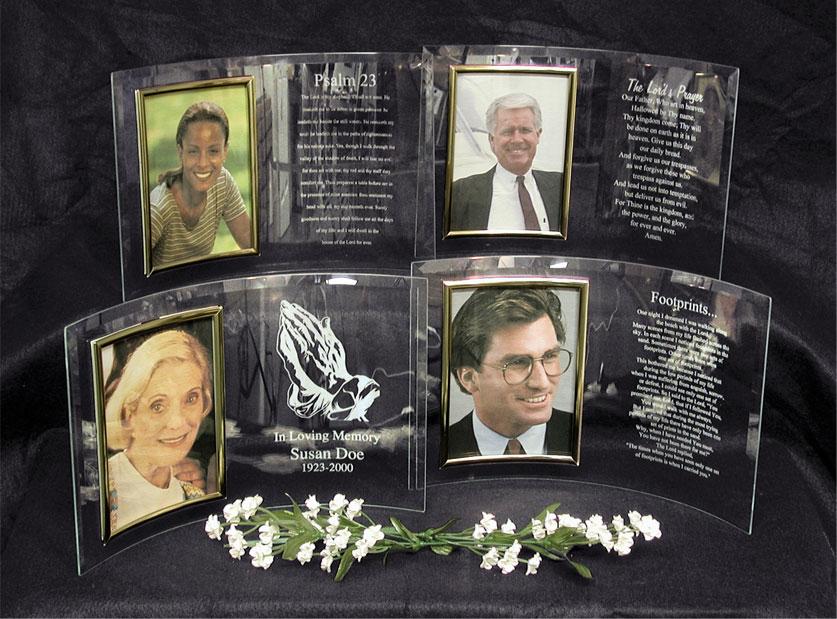 Glass Plaque Memorials
Available with Psalms 23, The Lord's Prayer, or Footprints.
Also available with custom engraving and names and dates.
Stock $75.00

Custom $105.00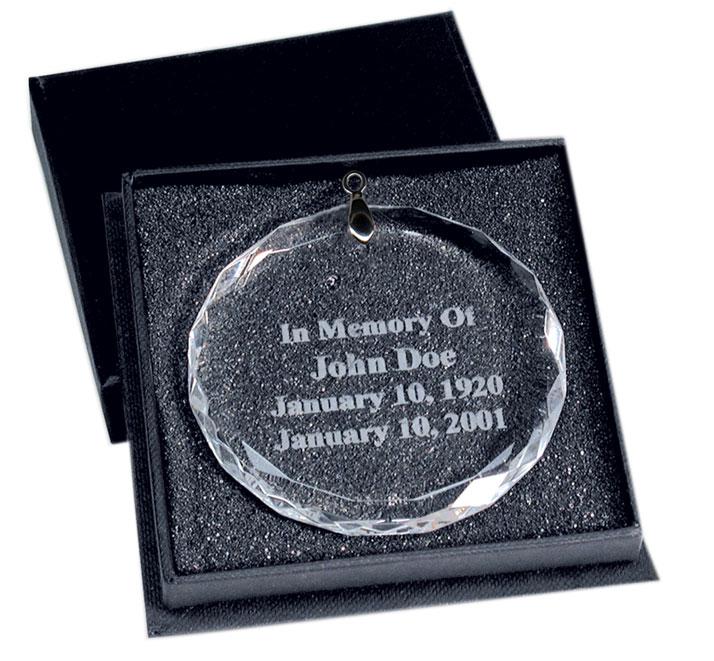 Crystal Ornaments
Names and dates engraved on crystal.
Gift box included
$25.00


Unity Locket
Rhodium plated brass with satin cord, safely holds wedding ring. Available plain, with stock Image or custom image. Engraving on back available.
Plain $103.00

Stock Image $119.00

Custom Image $180.00

Additional $55.00 for engraving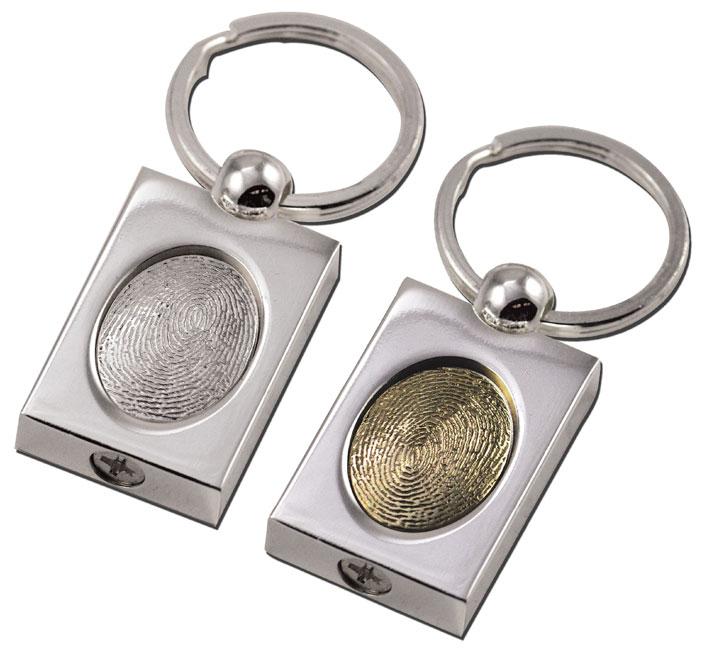 Life Print Keepsake Keychain & Pendant these Life Print Memorial Keepsake Keychain with cavities not only have a lasting Life Print inlay but they also can hold a small portion of cremated remains, a lock of hair, or even dried ceremonial flowers. The keychains are Rhodium Plated Brass with either Bronze or Sterling Silver Inlays.
Chain and engraving not included.
Stock $208.00

Engraved $238.00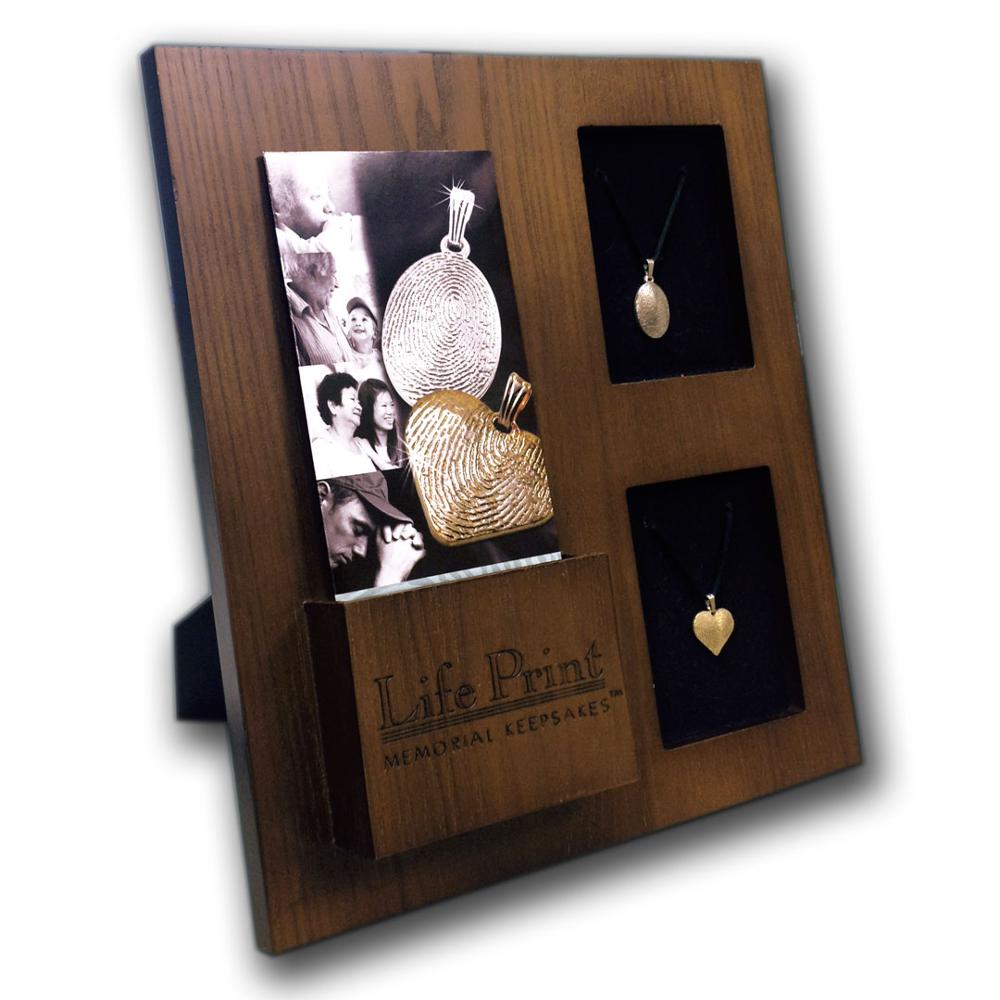 Life Print Memorial Keepsakes are created by using a combination of traditional jewelry techniques, modern technology and your loved one's fingerprint. All of the designs can be custom engraved on the back with their name and the dates of their wonderful life.
Available in Brass or Sterling Silver. Includes satin cord and engraving on back.
Available in many styles, bracelets and rings

$189.00 each and up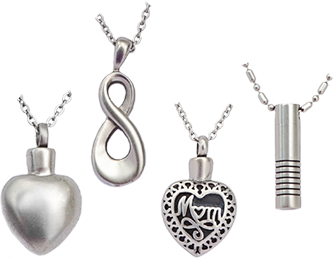 Stainless Steel Cremation Jewelry
This lasting memorial is designed to hold a portion of your loved ones ashes for a reminder of the love felt for that person.
Many Designs available
Starting at $59.00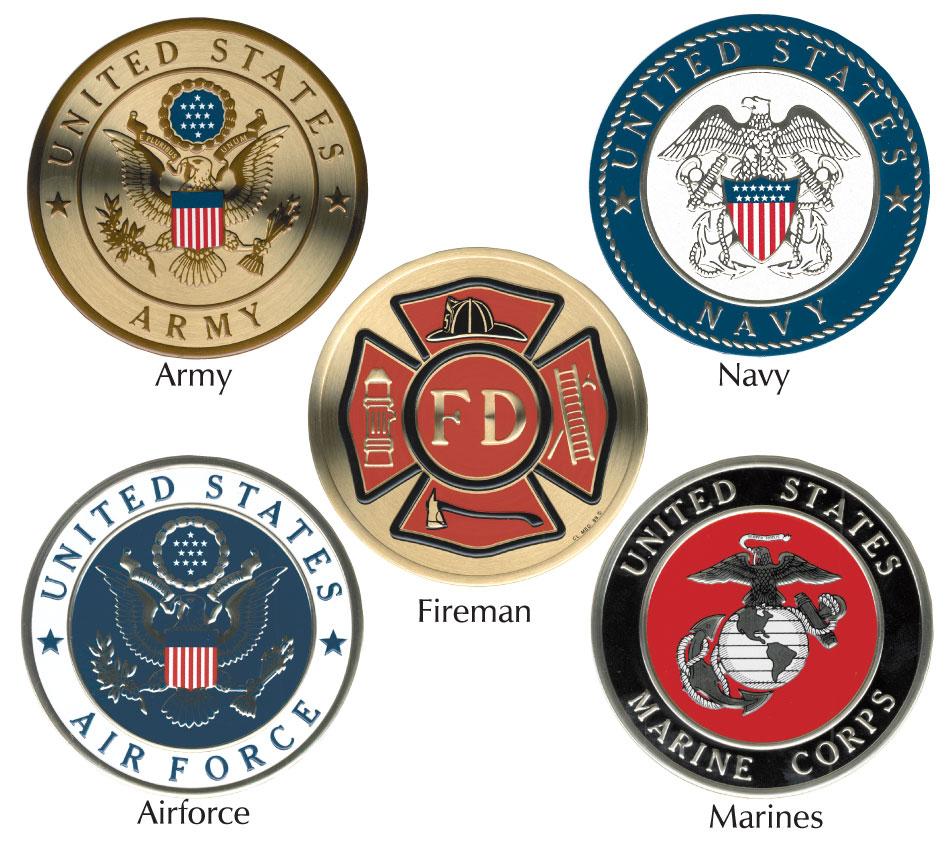 4 " emblems in Army, Navy, Airforce, Marine and Fireman. Great for use on Urns, Flag Cases, Vaults, etc.
Self-Adhesive
$27.00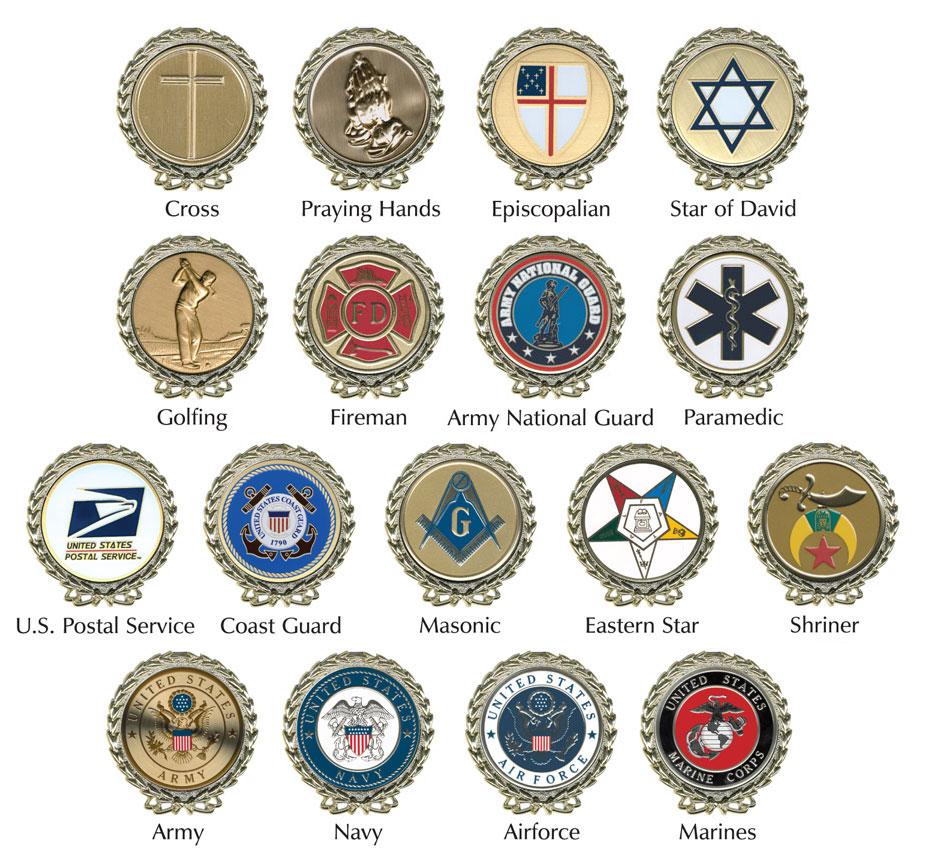 2 " emblems large selection, great for use on urns, flag cases, vaults, etc. Can be purchased with or without wreath.
Self-Adhesive
$15.00 without wreath

$18.00 with wreath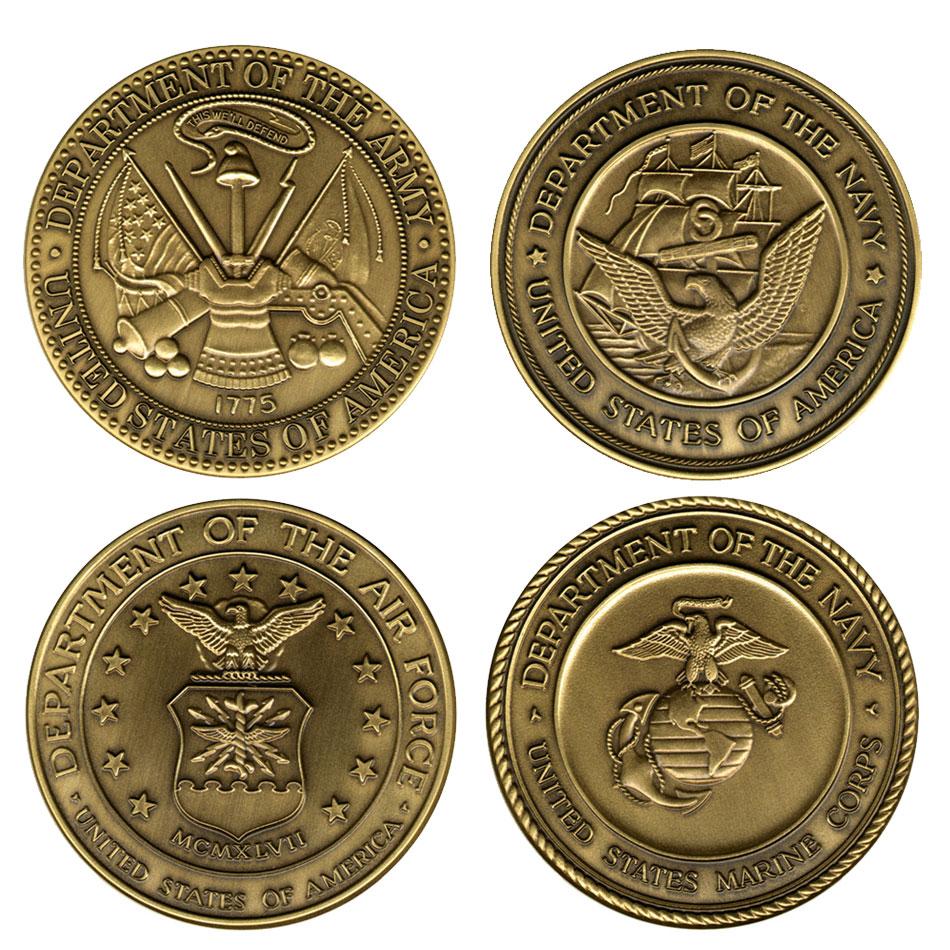 Bronze emblems, a great addition to any urn or flag case.
Solid Bronze, 2.5" Dia.
$45.00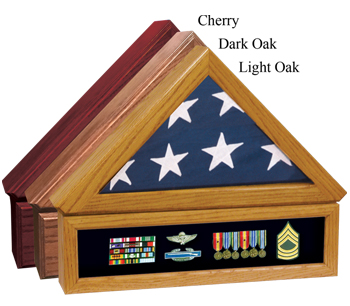 Veterans Flag Case with shadow box for medals.
Our individually hand-crafted flag cases have a unique corner design and extra wide molding, making them the premier cases in the industry. Available in Light Oak, Dark Oak and Cherry.
24"W x 12.75"H x 4"D Flag Case
22.5"W x 6"H x 4"D Medal Display Case
Display Case not attached.
$299.00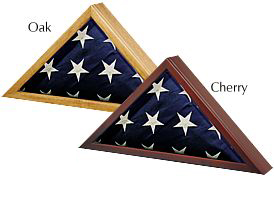 Veterans Flag Case without Shadow box for medals and ribbons.
Solid Wood. Available in Oak or Cherry finish.
WALL MOUNTS INCLUDED
NEW IMPROVED WIDE MOLDING
25" W x 12.5" H x 3.25" D
$75.00
Arthur H. Wright Funeral Home - Established in 1985