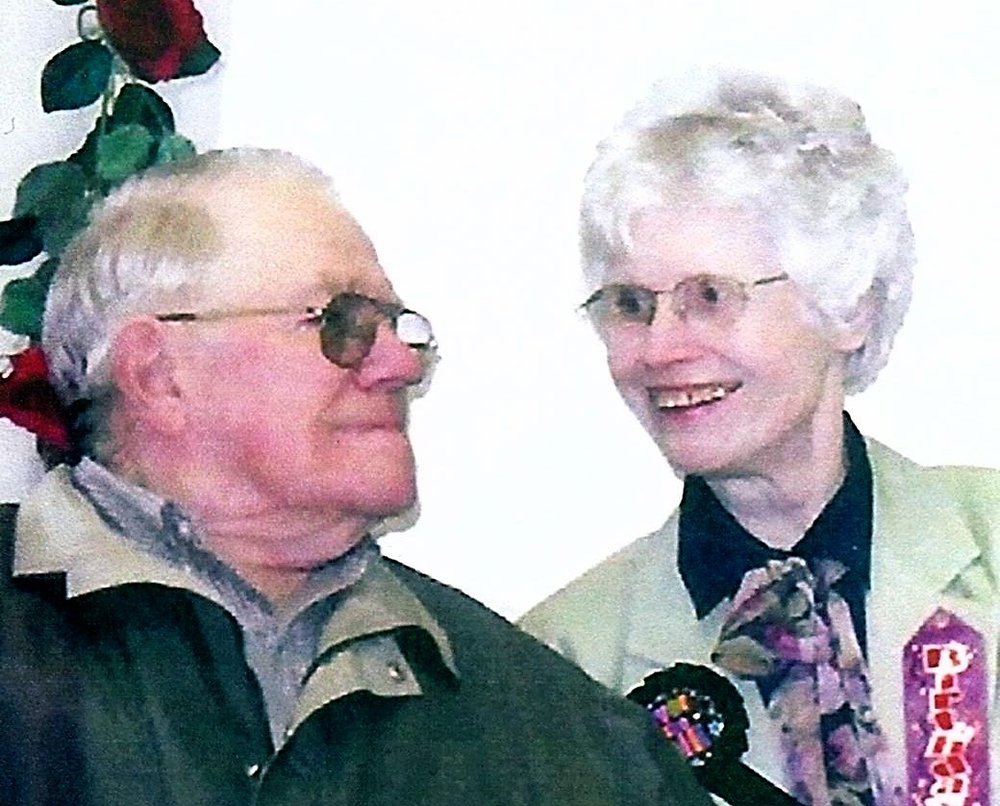 In Memory of
Charlotte Louise Freeland
1927 - 2017
Obituary of Charlotte Freeland
Charlotte Bolyard Freeland,
89, of Terra Alta, died Wednesday, March 01, 2017 at Dennett Road Manor, Oakland, MD surrounded by family.
The daughter of the late Everett L. and Louise Lewis Bolyard, she was born March 27, 1927 in Terra Alta (Salt Lick), WV.
She was a long time member of the First United Methodist Church in Terra Alta where she served as President of Wesley Service Guild and Methodist Women for several years. She was a Sunday School teacher, Delegate to Annual Conference and District Conference many times, housekeeper and choir member. She loved her church and serving in the kitchen. She was a member of Newburg Chapter Order of the Eastern Star #143 and just received her 50 year pin.
She is survived by one daughter, Rheba Dawn Friend of Terra Alta; two sons and spouses, Thomas Jay Freeland and Jody of Terra Alta and Donald Bradley Freeland and Crystal of Dallas, TX; her twin brother, Charles E. Bolyard, Sr. of Kingwood; two sisters, Joyce McGinnis of Bristol, TN and Harriet Freeland and husband Jim of Terra Alta; seven grandchildren, Sidwell Friend, Jennifer Propps, Marta Dowler, Tina Skipper, Josh Freeland, Larissa Braly and Erin Avedikian; 16 great grandchildren: Austin, Vanesia, Clara, John Paul, Sydney, Caleb, Sierra, Lakin, Lucas, Sammy, Layne, Paizlee, Tyler, Mollie, Analisa and Alina; and several nieces and nephews.
In addition to her parents, she was preceded in death by her husband of 65 years, Donald Parsons Freeland; one brother, Louis C. Bolyard; one sister, Romona Miller; son-in-law, John Friend and two infant grandchildren.
Family and friends will be received at the Arthur H. Wright Funeral Home, Terra Alta on Friday from 4-8:00 p.m. and at the First United Methodist Church, Terra Alta from 10:00 a.m. Saturday, March 4, 2017 until the 11:00 a.m. time of service with Rev. Larry Anderson officiating. Burial will follow in the Terra Alta Cemetery.
Condolences may be made at www.arthurwrightfuneralhome.com

We are proud to be serving Terra Alta, West Virgina and all of our surrounding communities.

Arthur H. Wright Funeral Home - Established in 1985
About Us
This beautiful brick home situated on Highland Avenue was built in 1898 by Sylvester Rinerd as a summer home. It was named Sunset Hall and was the first large home built on the hill.

Location
105 Highland Ave.
Terra Alta, WV
26764

Tel: (304) 789-2291 Fax: (304)789-2292