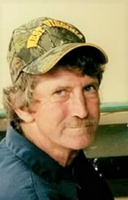 Donald Lee "Scruffy" Sypolt
Donald Lee "Scruffy" Sypolt,
66, of Aurora, died Saturday February 5, 2022 at home surrounded by his loving family.
The son of the late Daily R. and Twila K. Poling Sypolt, Sr. he was born November 4, 1955, in Oakland, MD.
Donald was a WV coal miner. He worked at Fairfax Mine in Manown, Whitetail Mine in Fellowsville, Chestnut Ridge Mine in Elk Garden, and then retired from Federal 2 Mine in Blacksville. He was always willing to lend a hand and would give you the shirt off his back. He enjoyed mowing grass and loved spending time with his grandchildren.
He is survived by his wife of 34 years, Josephine Sypolt; a daughter and son-in-law, Brittany Sypolt and Brandon Cale of Reedsville; two brothers, Harold "Hayseed" Sypolt of Aurora and Daily Ru. "Hussy" Sypolt, Jr., of Terra Alta; two grandchildren, Wyatt James Sypolt and Jayana Shae Cale and a third to arrive in June, Trenton Lee Cale; numerous nieces and nephews, cousins and friends.
In addition to his parents, he was preceded in death by a sister, Sarah Grace Fisher and a brother, Timothy R. Sypolt, Sr. and a sister-in-law, Diane Sypolt.
Family and friends will be received at the Arthur H. Wright Funeral Home, Terra Alta on Friday, February 11, 2022, from 2:00pm until the 5:00 p.m. time of service with Pastor Barry Adkins officiating. Cremation will follow.
Condolences may be made to the family at www.arthurwrightfuneralhome.com