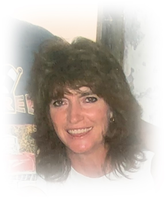 Chiquita Louise Sweitzer
On Wednesday, May 5, 2021, Chiquita Louise McConnell Sweitzer, loving wife, mother, and doting grandmother, passed peacefully at her home after a long illness, surrounded by her family and friends. She was 62 years old.
Born February 6, 1959 to the late Jim and Bettye Lycan McConnell she graduated from Terra Alta High School and attended Marshall University.
She is survived by her husband of twenty-five years, Randy Sweitzer; her son, William T. Harless and companion, Kim Poling; her daughter, Samantha Cook; stepson, Josh Sweitzer, and the love of her life, Randall James Harless "Diesel" and Coal Alake Baker "Coal Bug". Chiquita is also survived by her sister, Toni Leslie (Tom) of Berkley Springs; brothers, Rightley McConnell (Beverly) of Red Lion, PA and James G. McConnell "Butch" of Terra Alta. In addition, she leaves many nieces and nephews.
Chiquita enjoyed the company of good people, dancing and music, gardening and farming, woodworking and tinkering in the garage with her father and family. She enjoyed decorating and loved all things Christmas. In the summer you could find her on the trails with her loved ones riding four wheelers through the WV mountains. She was always known as a caregiver and an amazing cook.
A celebration of life will be held at a later date. In lieu of flowers, donations may be made to Cindy's Fund, PO Box 182, Oakland, MD 21550.