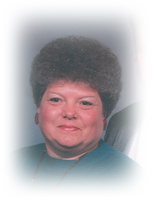 Mary Elizabeth Kelly
Mary Elizabeth Kelly,
73, of Terra Alta went to her heavenly home on Monday April 26, 2021 at Mon General Hospital in Morgantown.
The daughter of the late Cooper C. and Arbutus Ann "Boots" (Hitchcock) Taylor she was born July 21, 1947 in Masontown.
She was a loving wife, mother and grandmother and loved by all. She was a member of Faith United Methodist Church. Mary enjoyed country music, crocheting and scrapbooking.
She is survived by her loving husband of 50 years, James Clifford Kelly; two daughters and spouses, Claudia and Barry Shuttleworth of Mt. Savage, MD and Sherry and Chris Adams of North Carolina; one son, Charles Clifford Kelly of Terra Alta; three grandchildren, Corey, Phoebe, and Daphne Shuttleworth.
Family and friends will be received at Faith United Methodist Church in Cranesville from 4:00 on Thursday, April 29, 2021 until the 7:00 p.m. time of service with Pastor Daniel Fulton officiating. Cremation will follow.
In lieu of flowers, donations may be made in her memory to Faith United Methodist Church, c/o Richard Gibson, 7241 Cranesville Road, Terra Alta, WV 26764.
Condolences may be made at www.arthurwrightfuneralhome.com