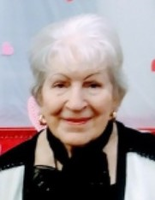 Betty Jeanne White
Betty Jeanne Whittaker White,
97, former resident of Terra Alta, died Friday June 14, 2019 in Medford, OR.
She is survived by her son and daughter in -law, Steven and Melody White of Medford.
She was preceded in death by her husband, I.T. "Bud" White and parents, H.P. "Percy" and Nelle Whittaker.
A memorial service will be held at 1:00 p.m. on Saturday, June 29, 2019 at the First United Methodist Church in Terra Alta.
Burial will be in the Terra Alta Cemetery.