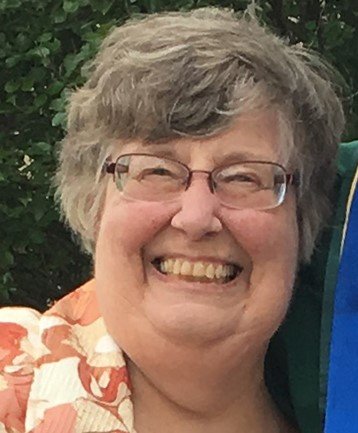 In Memory of
Lynda Hopkins
1941 - 2017
Obituary of Lynda Hopkins
,
Lynda R. Hopkins,
76, of Terra Alta passed from this life unexpectedly Saturday, Nov. 11, 2017.
Lynda was a devoted wife, mother, and grandmother.
She will be remembered as the warm, friendly voice of the Pioneer Press of West Virginia, Inc., where she worked with her husband, Richard, for 44 years. Lynda was instrumental in the firm's long-time success, serving as an effective customer service representative and as secretary-treasurer of the corporation. The firm ceased operations in July, 2017.
Lynda also volunteered as a 4-H leader, an officer in the parent-teacher organization at Terra Alta Elementary School, and was a member of the Terra Alta First United Methodist Church, where she taught Sunday School and helped lead the youth group. She served for many years on the Terra Alta Public Library board of directors, and supported the County Humane Society, loving numerous "adopted" cats and dogs over the years.
Lynda also sang with the Preston County Chorus for many years. Fellow members fondly recall that Lynda could not sing without breaking into a beaming smile. She loved music and being among others who shared that passion.
Born April 26, 1941, in Charleston, Lynda grew up in Montgomery, WV, and graduated from Montgomery High School. At the age of 20, she earned a bachelor's degree in biology from West Virginia University. Married in 1961, she and Richard moved their small family from Morgantown to Terra Alta in 1972 to pursue new careers in publishing and printing. Lynda was an extremely proficient proofreader and likely has found some errors in this fumbling tribute to her exemplary life.
Above all else, she will be fondly remembered for the love she gave to all she knew, and the friendly smile she extended to everyone she met. In her own way, she practiced the love reflected by her Savior Jesus Christ. Her grieving family takes enduring comfort in their belief that Lynda now is with her maker, and has, indeed, entered paradise.
Memories of her contagious smile and her devotion to those she loved help to sustain her family, including her husband of 56 years, Richard, two daughters and five grandchildren. Daughters are Kathlyn and husband Eric Rocholl of Fredericksburg, VA, Laurie and husband Larry Noland of Terra Alta; grandchildren are Amy and husband Kevin Hewes of Falls Church, VA, Beth Loudin of New York City, Scott Loudin of Fairfax, VA, Mary Noland of Fairmont, and Matthew Noland, a student at West Virginia University.
Family and friends will be received at the Arthur H. Wright Funeral Home, Terra Alta, Tuesday from 3-7 and from 10:00 a.m. Wednesday, November 15, 2017 at the First United Methodist Church until the 11:00 a.m. time of service with Rev. Charles May officiating.
Donations may be made to the Preston County Animal Shelter, 278, Poor Farm Road, Kingwood, WV 26537 or the Terra Alta Library, 701 B. East State Avenue, Terra Alta, WV 26764.
Condolences may be made at www.arthurwrightfuneralhome.com

We are proud to be serving Terra Alta, West Virgina and all of our surrounding communities.

Arthur H. Wright Funeral Home - Established in 1985
About Us
This beautiful brick home situated on Highland Avenue was built in 1898 by Sylvester Rinerd as a summer home. It was named Sunset Hall and was the first large home built on the hill.

Location
105 Highland Ave.
Terra Alta, WV
26764

Tel: (304) 789-2291 Fax: (304)789-2292