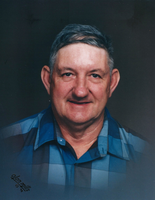 Franklin Joseph Lantz
Franklin Joseph Lantz, Sr.,
81, of Terra Alta, died Friday, January 05, 2018 at home with family by his side.
The son of the late Joseph Franklin and Artie M. Warnick Lantz, he was born March 21, 1936 in Shallmar, MD.
He worked construction employed by Bob Shaffer building houses, and also worked for the Garrett County Roads Department. He loved to hunt.
He is survived by his wife Connie Keller Lantz; one son, Franklin Joseph Lantz, Jr. of Terra Alta; one daughter, Artie (Ellen) Ash of Storysville, PA; two step children, Kevin Fike of Terra Alta and Becky Fike of Reedsville; three grandchildren, Angela Slagle, Tyler Lantz and Kenneth Lantz; and 6 great grandchildren: Hailee, Madison, Kenny, William, Natasha and Vanessa.
In addition to his parents, he was preceded in death by his first wife, Ruth Lantz; one daughter, Connie Lantz, and a grandson, Ethan Slagle.
Family and friends will be received at the Arthur H. Wright Funeral Home, Terra Alta from 12 noon on Monday, January 8, 2018 until the 2:00 time of service with Tom Kennedy officiating. Burial will be in Garrett County Memorial Gardens, Oakland, MD.
Condolences may be made at www.arthurwrightfuneralhome.com